Welcome to XDream Archipelago
For more information please use our contact form to send us your question.
We are a company based out in the unique Stockholm archipelago. Why is it unique? The archipelago is 110 miles long and a 110 miles wide and in that area we have over 24.000 islands….over the surface. Under the surface we have at least twice as many and that probably makes the Stockholm archipelago the hardest in the world to navigate. Our drivers are born and raised in the archipelago and they are also well educated in highspeed navigation.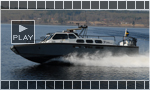 Our boats are special. The boat Vir is a combatboat 90E and that type of boat is used by the marines, police, coastguard and the sea rescuers. We are the lucky owners of the only civil combatboat 90E. The boat has a 14 litre Scania V8 engine with over 800 hpr and the propulsion is hydrojet. The maneuverubility is amazing, it is like a 7 ton jetski.
The combatboat is special made for the Stockholm archipelago and it runs perfect in the narrow passages. We have a cruising speed around 40 knots and can carry 12 passengers.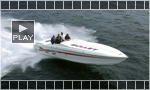 The Cigarette is a 31ft powerboat with 2x496 Mercruiser and the top speed is 65 knots. The powerboats are not so common in Sweden and this one is the only one available for charter in Stockholm.
Because we live in the archipelago we can make very special arrangements. We can bring you to the real and genuine archipelago. We can give you an extreme experience or a dream experience.
Welcome to XDream Archipelago!